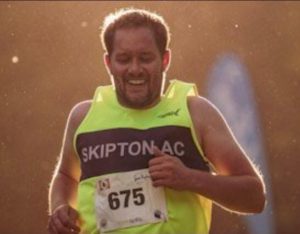 Adult Training (18+)
As we emerge from lockdown 3, groups of 6 can operate again for club members. Please use the sign up link.
Normally, groups of runners of differing abilities participate in runs around the Skipton area. Some participate in road running, others in off-road runs (in the summer during the lighter evenings).
Normally too, we are very welcoming to new runners. We tried to get a few new people involved in the group running but the latest lockdown got in the way. We will try again just as soon as we can!
We have groups going out on Tuesdays and Thursdays. The groups do 5 to 6-ish miles, and 6 to 8-ish miles with varying pace. We also have Interval Training on Tuesdays, varying from hill efforts, flat and a mix, to improve overall fitness.
Email skiptonacseniors@gmail.com for further information about Senior running.
You will find the members warm and friendly, having a common aim of keeping fit as well as socialising. New runners are more than welcome regardless of pace. Most people find that running with others helps increase distance and pace without really thinking about it!
Here is the Summer-Route-Rota-2021 with suggested routes. For the next few weeks, the rota is as follows
| | | | |
| --- | --- | --- | --- |
| Day | Date | Rota | Direction |
| Tuesday | 30/03/2010 | A | Sharp Haw |
| Thursday | 01/04/2021 | H/TT | Handicap / Time-Trial |
| Tuesday | 06/04/2021 | B | Bradley |
| Thursday | 08/04/2021 | C | Skipton Woods |
| Tuesday | 13/04/2021 | D | Carleton |
| Thursday | 15/04/2021 | A | Sharp Haw |
| Tuesday | 20/04/2021 | B | Bradley |
| Thursday | 22/04/2021 | H/TT | Handicap / Time-Trial |
| Tuesday | 27/04/2021 | C | Skipton Woods |
| Thursday | 29/04/2021 | D | Carleton |
| Tuesday | 04/05/2021 | A | Sharp Haw |
| Thursday | 06/05/2021 | B | Bradley |
| Tuesday | 11/05/2021 | C | Skipton Woods |
| Thursday | 13/05/2021 | H/TT | Handicap / Time-Trial |
| Tuesday | 18/05/2021 | D | Carleton |
| Thursday | 20/05/2021 | A | Sharp Haw |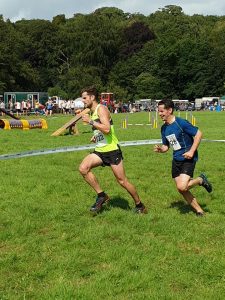 Coaches