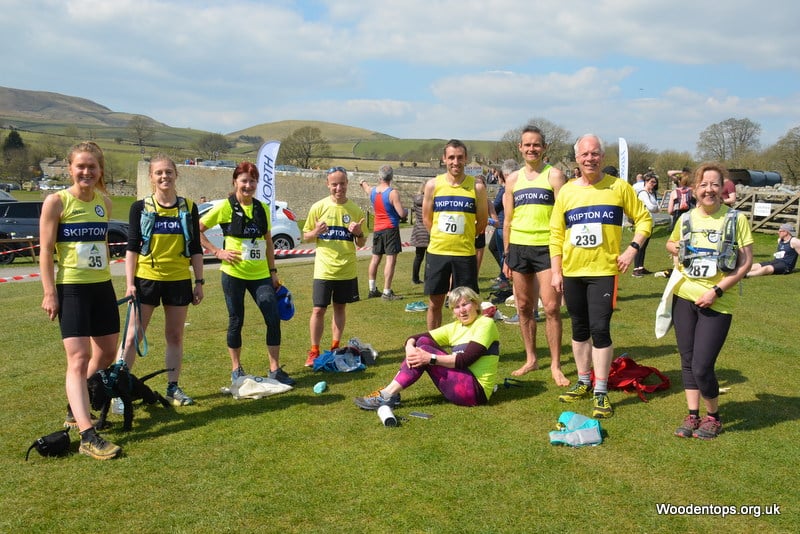 Welcome to Skipton AC
We are a friendly, sociable club that meets every Tuesday and Thursday in Aireville Park to run local routes of approximately 4-7 miles at differing paces and distances depending on ability. Interval training is also available on the first Tuesday of every month, offering a variety of hill reps, flat sprints and drills to improve fitness and stamina. Please see the SENIORS page for more information on training runs for adults.
For further information about Senior (18+) running, please email skiptonacseniors@gmail.com
Many Skipton AC members represent the club at local, national and international racing events as well as parkruns. To see what we get up to, please see the NEWS & RESULTS page. We run a CLUB CHAMPIONSHIP and also a CLUB HANDICAP League where all members are encouraged to participate, whatever their ability. We also compete in local Summer and Winter Leagues which are always good fun and a chance to socialise.
As well as competitive running, we also meet on Wednesdays for a social run; an off-road route in the local area where we usually start and finish at a pub where we can enjoy refreshments afterwards!
On Tuesdays we offer junior training sessions with qualified coaches (all DBS checked) for children aged 8-17. Please see the JUNIORS page for more information.
For further information about Junior running, please email skiptonacjuniors@gmail.com
Members are also welcome to join 'Skipton AC Members' Forum' on Facebook; a page to share experiences, learn about upcoming races and social events as well as general, good-humoured chat.
You are very welcome to come along and try out our training sessions, meet some of us and see if Skipton AC is for you.
Download a club membership application and view our privacy statements here.
Hope to see you soon!