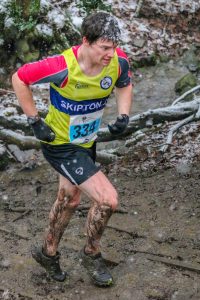 You'll find Skipton AC offers something for runners of all levels and abilities.
We are a friendly, competitive and sociable club where absolutely everyone is welcome.
Our members range from beginners who choose to run for fitness, to those who regularly take part in competitive local and national races. As well as encouraging members to run, we can help train those who wish to participate in the local racing scene.
Please take a good look around our site and read all about our recent activities, race results, training and the many other local, regional, national and even international events in which we take part. Although running is the mainstay of the club, we also arrange social events which concentrate on eating and drinking 🙂 In addition, we run a Club Handicap League (see page) and introduced in 2017, a Club Championship where all Club members are encouraged to participate.
We hold two regular weekly training sessions on Tuesday and Thursday evenings. You can check our training page and calendar for further information. We have qualified Running Coaches and Leaders who can help tailor a training or exercise regime to your specific needs.
Members also have the opportunity to join 'Skipton AC Members' Forum' on Facebook; a page to share experiences, learn about upcoming races and social events including 'pub runs' as well as general, good-humoured banter.
You are very welcome to come along to any of our training sessions to meet some of us and see if Skipton AC is for you.
Hope to see you soon!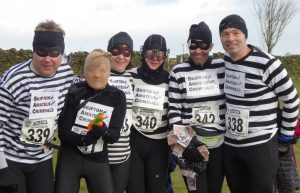 The photo shows Skipton AC runners (AKA Skipton Amateur Criminals) at the Auld Lang Syne Fell Race, December 2017